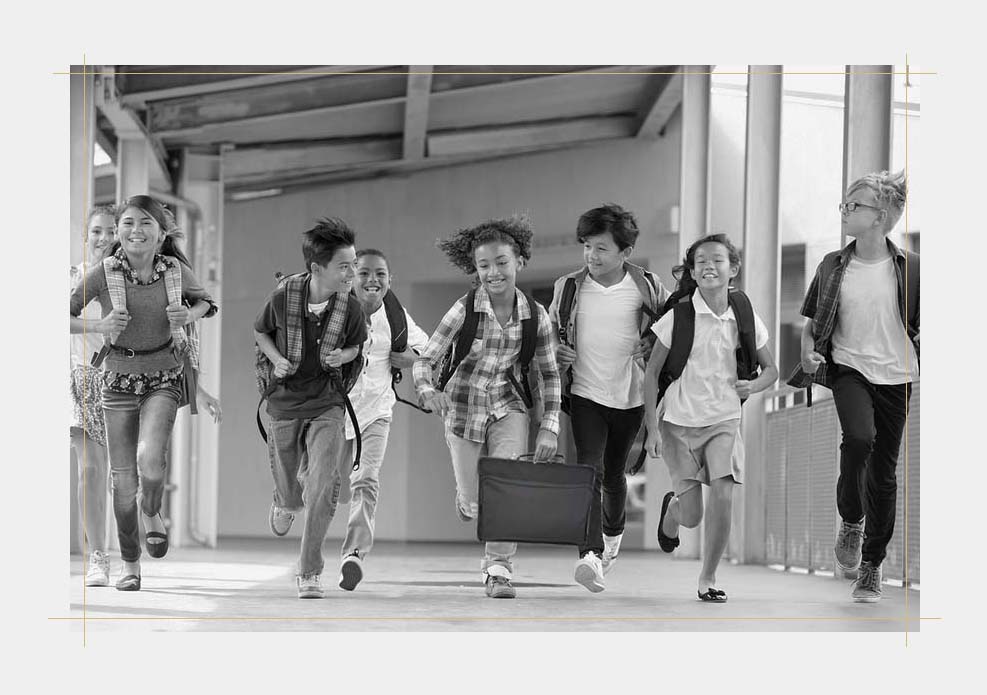 Tailoring your laptop case selection to specific user scenarios will typically provide the best protection results.
Elegant Packaging offers a wide variety of features and attributes that can fit every K-12 environment.
You'll find cases designed for use-in-cart, work-in-case, and remove-to-use applications. Backpack-friendly options are also available for easy, safe transporting of devices.
Younger students have different needs than older ones. Elegant Packaging provides protection solutions that can accommodate kindergarteners, high school students and everyone in between.

Fits 11-11.6" Chromebook model laptop
Anti-slip exterior with ID/personalization window 
Durable ballistic nylon front side material
Silicone elastic grips to keep the computer in place & secure
Foam bumpers for a strong cooling and protection system under the device
Organized outside compartments to hold power supplies, cables, thumb drives, business/student ID cards, ect..
Adjustable shoulder strap detachable for easy storage
Ykk Zippers with outward facing lace to prevent binding
Protective structure with padding around all edges
Ability to easily customize case & add school logo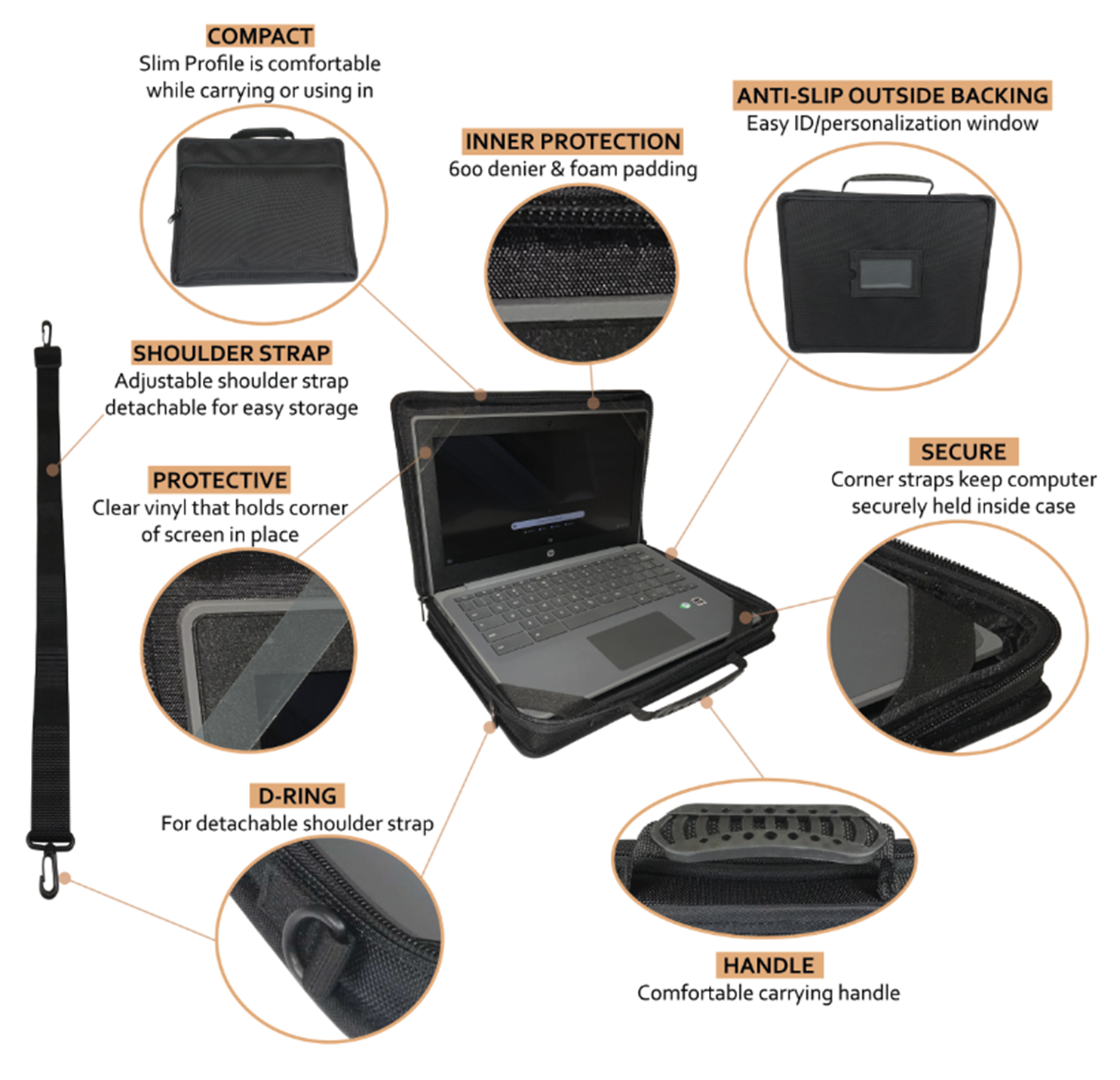 Fits any model laptop
Inner Dimensions 13-5/8"x 9-3/8 & 1" Gusset
Durable ballistic nylon outside material
Padded inner material
Binding all around the corners of the sleeve 
Ykk Zipper
Protective structure with padding around all edges
Ability to easily customize case & add school logo