T-Style Slipcase
T-Cases are a derivative of the standard slipcases. They are used for slipcases where the widths are less than 3-7/8".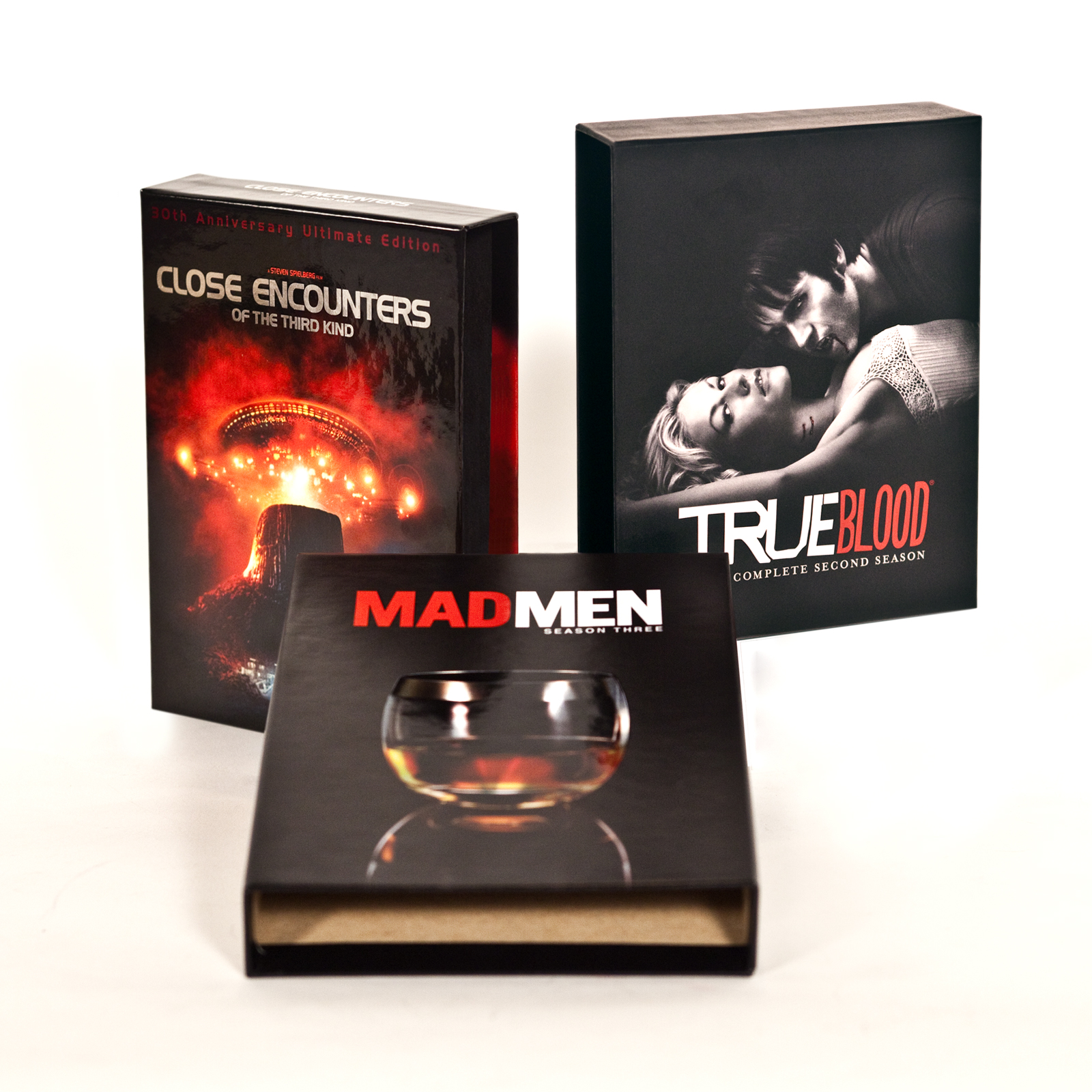 2 Piece Slipcase
2-Piece Slipcases are another derivative of the standard slipcase. They are typically used for book sets and such where the required depth of the slipcase is beyond 8-1/4".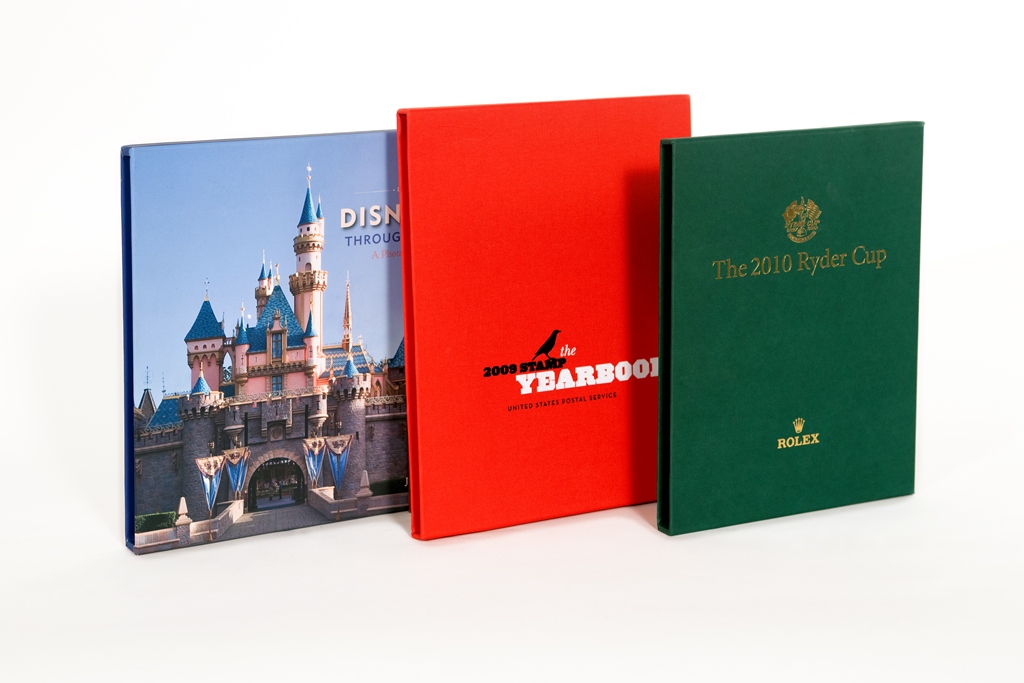 Book Style Box
A tray and a Bookcover are combined to create this type of packaging.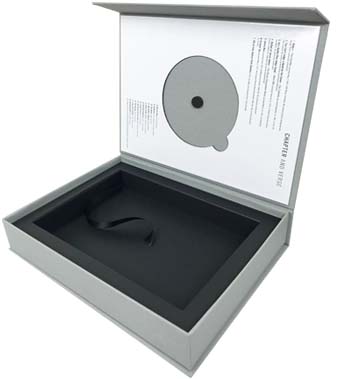 Clamshell
Uniboxes, also called clam shell boxes, function like an actual clam shell. The lid is hinged to the base with a spine panel that is created with crease scores or a routing operation.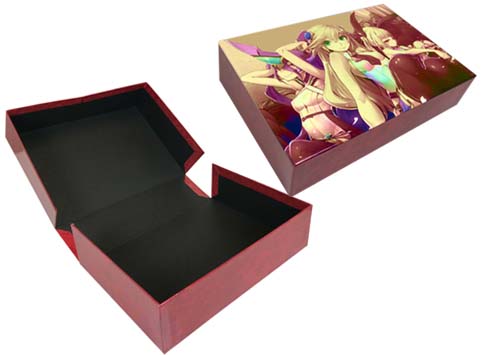 2 Piece Setup Box
Standard Trays are basic 4-walled rigid cartons with a bottom panel. This is the most common rigid package that is offered. (photo shown lid is lined)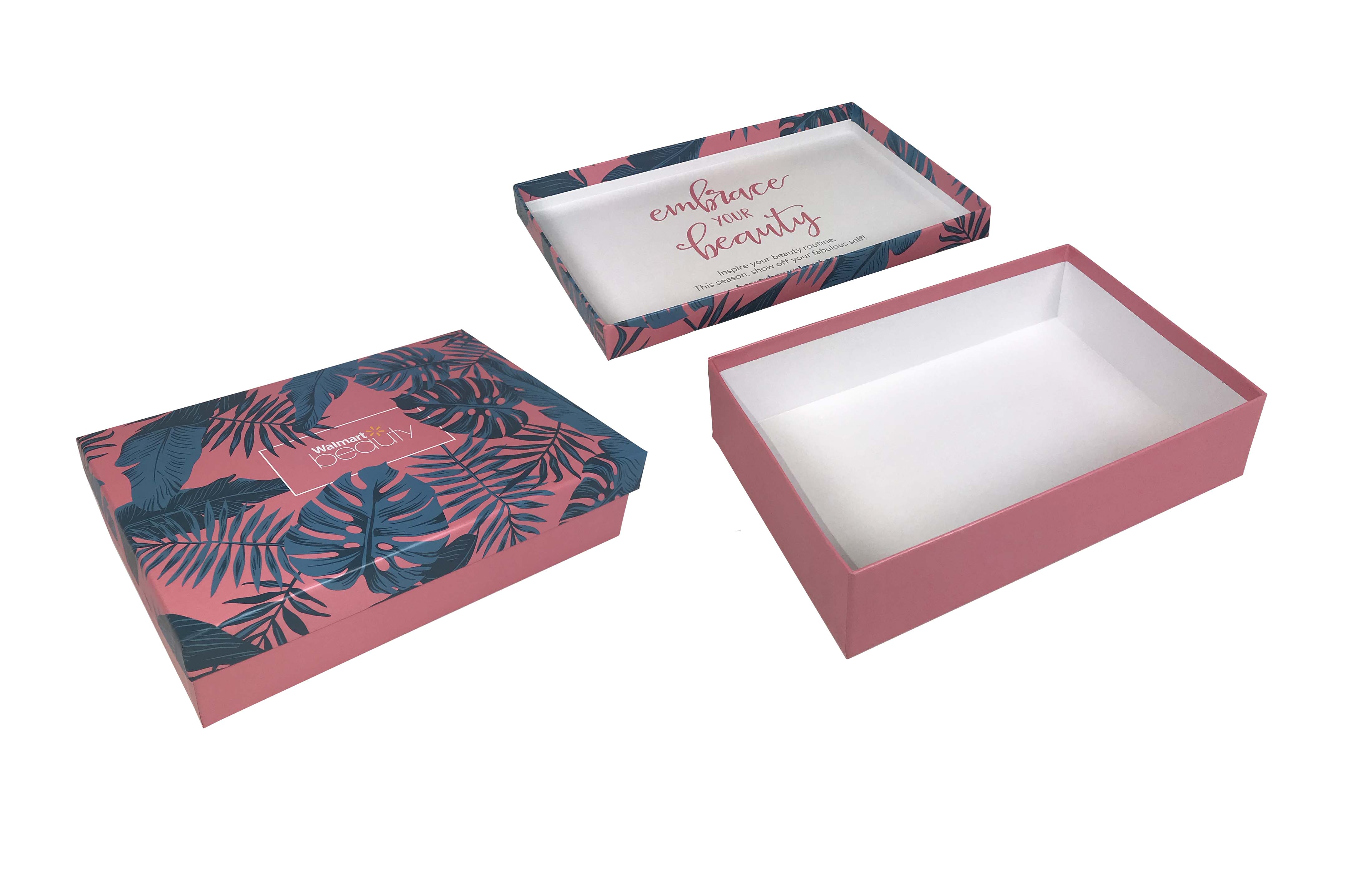 3 Piece Setup Box - PEDESTAL BOX
The Pedestal Box is a two-piece construction that allows the product to be displayed and held securely on a platform for merchandising at retail, and provide a dramatic presentation when opened.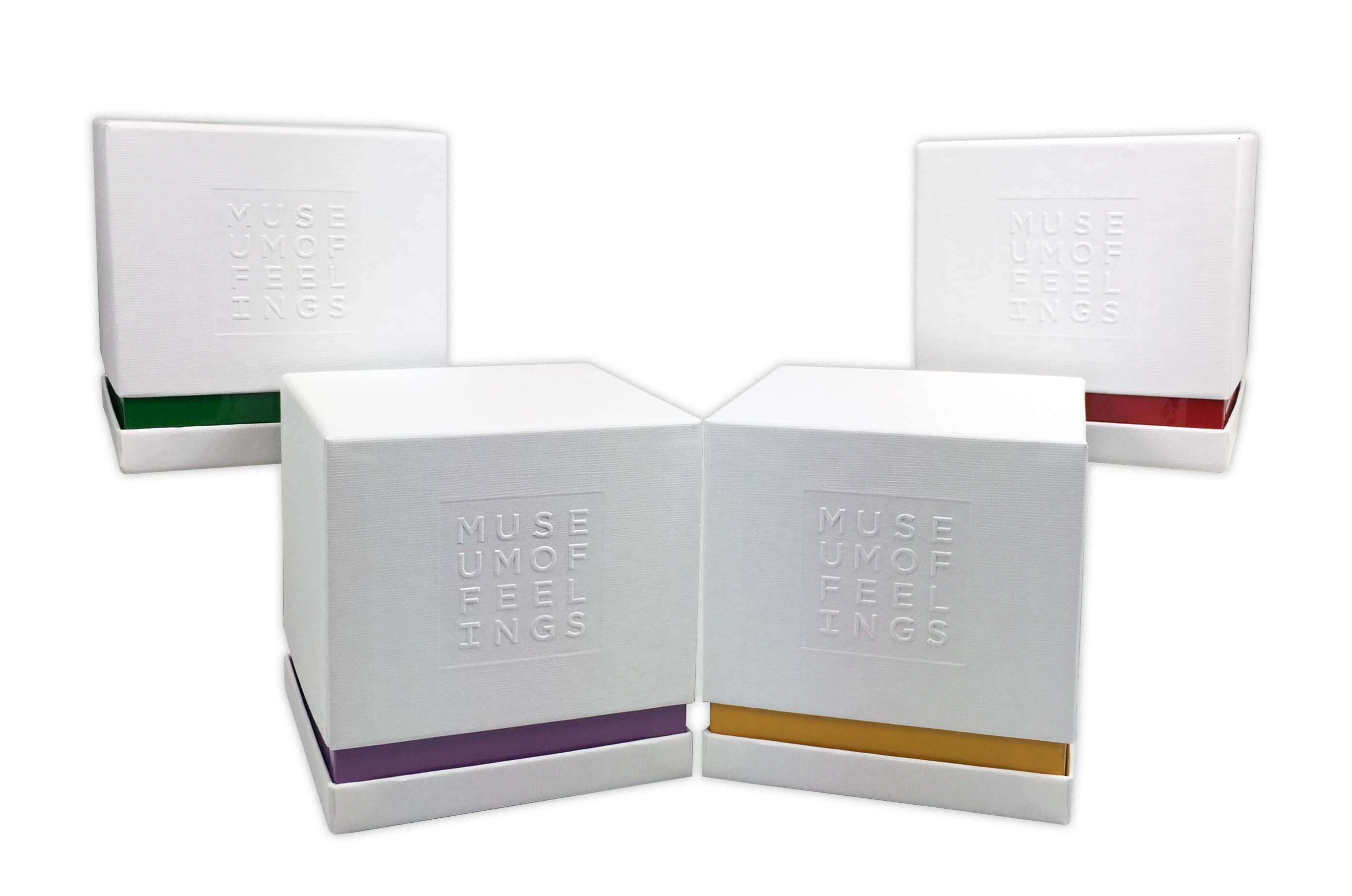 Drawer Box with Ribbon Pull
The Drawer Box is made up of two components: a sleeve and a drawer. Being held together through friction, the drawer should pull forward in one smooth motion to reveal the product inside.
V- Notch Drawer Box
Sometimes a ribbon pull just won't do. This packaging design features a V- Notch on the tray, eliminating the need for a ribbon and providing a slightly more clean look. Its streamlined profile is a perfect solution for minimalist packaging design.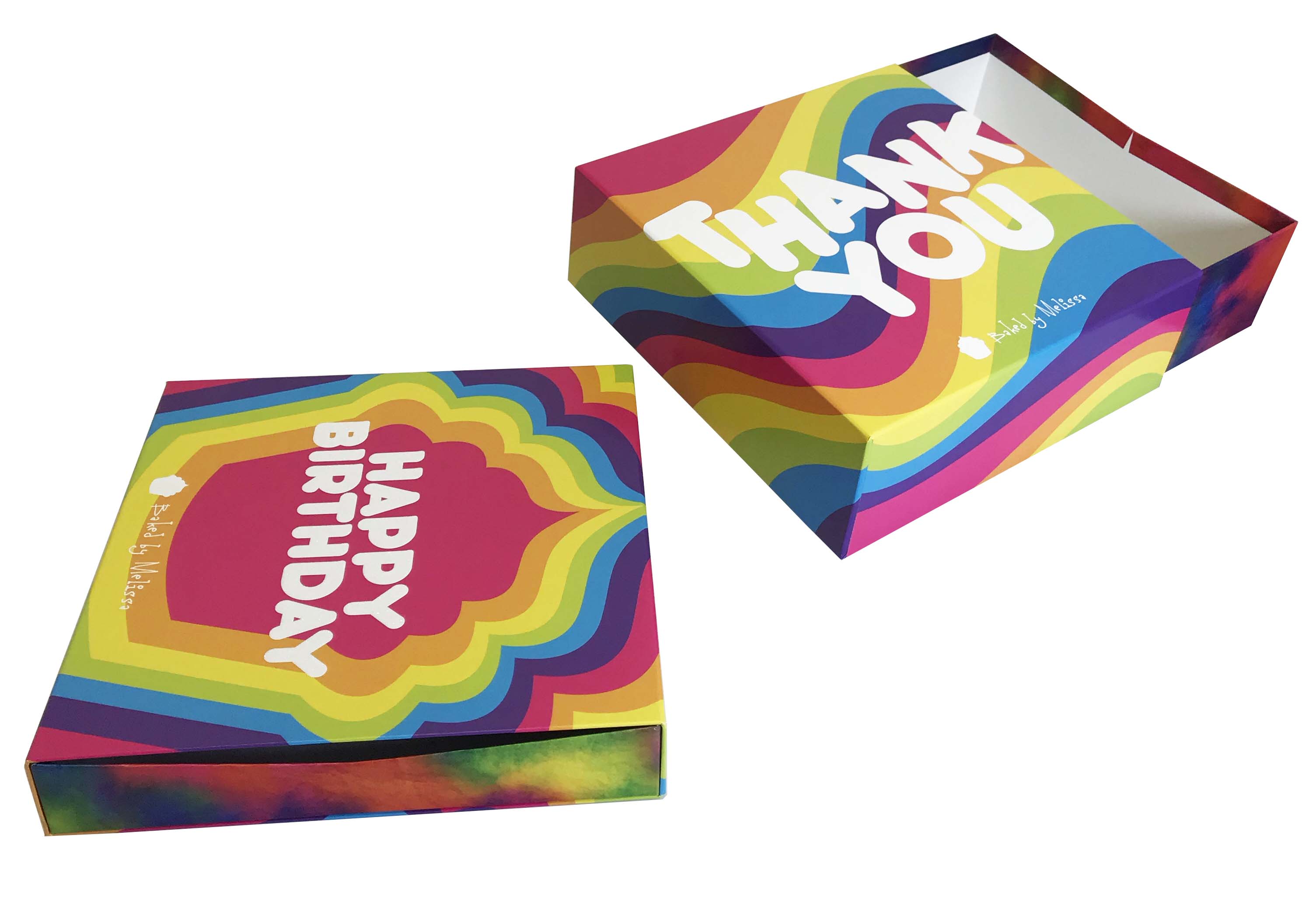 V Grooved
Perfect Edge Box