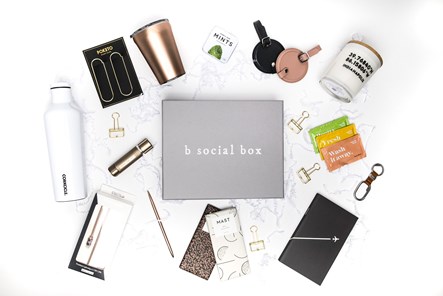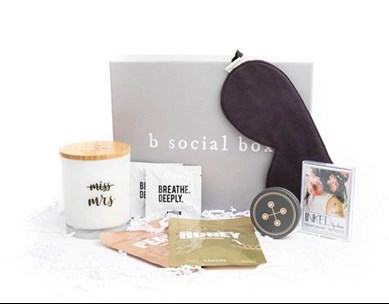 b social box
 Elegant Packaging worked with b social box Founder Amy Roberts to create their elegant gift boxes. 
b social box offers hand-selected, elegant boxes of curated gifts mean to impress.  Whether the occasion is for a birthday, baby shower, game night, engagement or "just because",
b social box has a thoughtful, personalized gift that is just right, wrapped beautifully and delivered with care. They also have great ideas for Corporate Gifting and Wedding and Bridal.
Let b social box know how they can assist you in being more social today! Contact them today at: hello@bsocialbox.com or 317-402-5488